Change name CATIA macro tutorial + free macro download
Changing names during the work in CATIA is a common act, here is free VB macro to help you organize those names.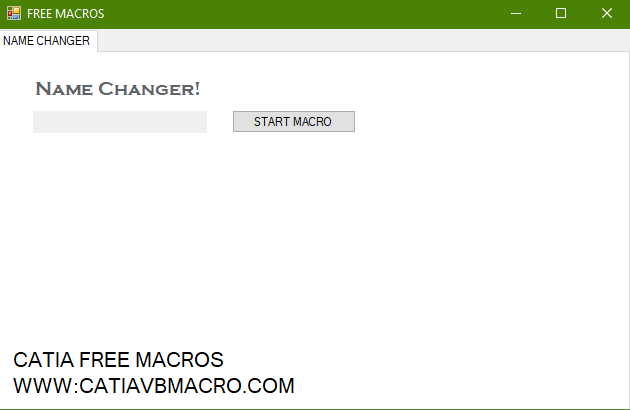 This free change name CATIA macro can help you a lot. It's very simple but very useful. If you like to be very organized this is just the perfect solution for element names. To run this name  CATIA macro you need to enter a name for your elements and start the macro. After that, you need to select as many elements you want and macro will change names. For example, if you enter Test, it will go like Test1, Test2 and so on. 
Change name CATIA macro code
This CATIA macro is based on this code.
Add-on for VB code is making an error it converts "&" to "&"
I made adjustments for code so u can use this code also with CATScript. So you can download Visual Basic version of this CATIA macro or you can make your own with CATScript.
You can download it for free and use it.
If you have any issues feel free to contact me.
Check my YouTube channel for more cool videos CATIA Tutorials or section on this site for free macros.