Show constraints out of the sketch
Show constraints out of the sketch
People go and hide, but i don't. I'm a fighter. Peter Hook

This post will be very short and concise. Have you ever tried to see CATIA constraints out of the Sketch? Have u ever been in that need? In our case, from time to time we've been. 
Powercopy implementation is a standard situation for this. Read more about Powercopy here. If you want to change some dimensions but you don't want to go into Sketch you should show constraints of the Sketch. We have found a way to do it. 
First and foremost  you need to go to Tools/Options/Infrastructure/Part Infrastructure and enable option Parameters of features and constraints. This option will enable us to use Add and Remove Display option in Sketch for constraints.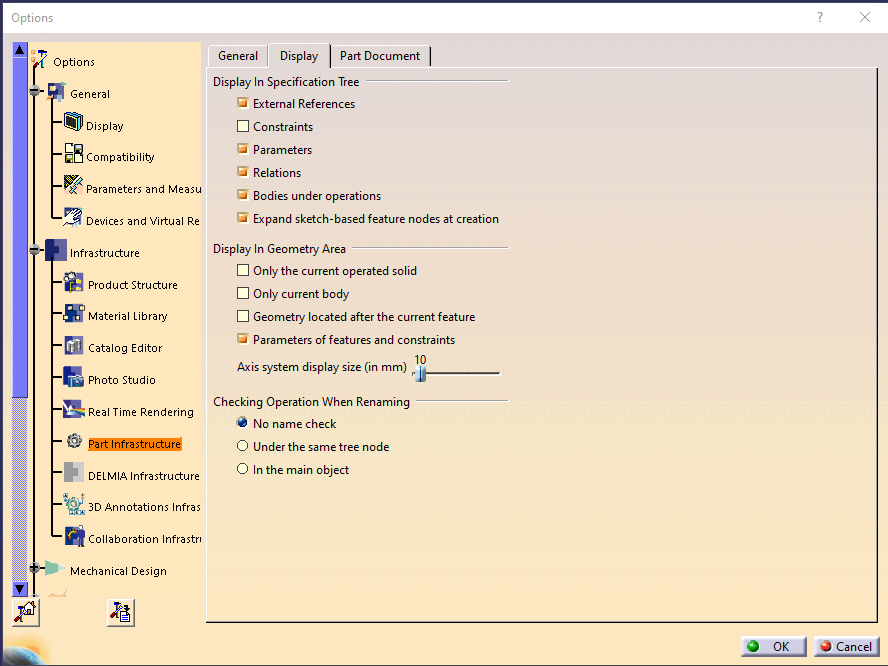 Furthermore, you just need to go to the Sketch and make one constraint. As well as that right click on the constraint and Add Display.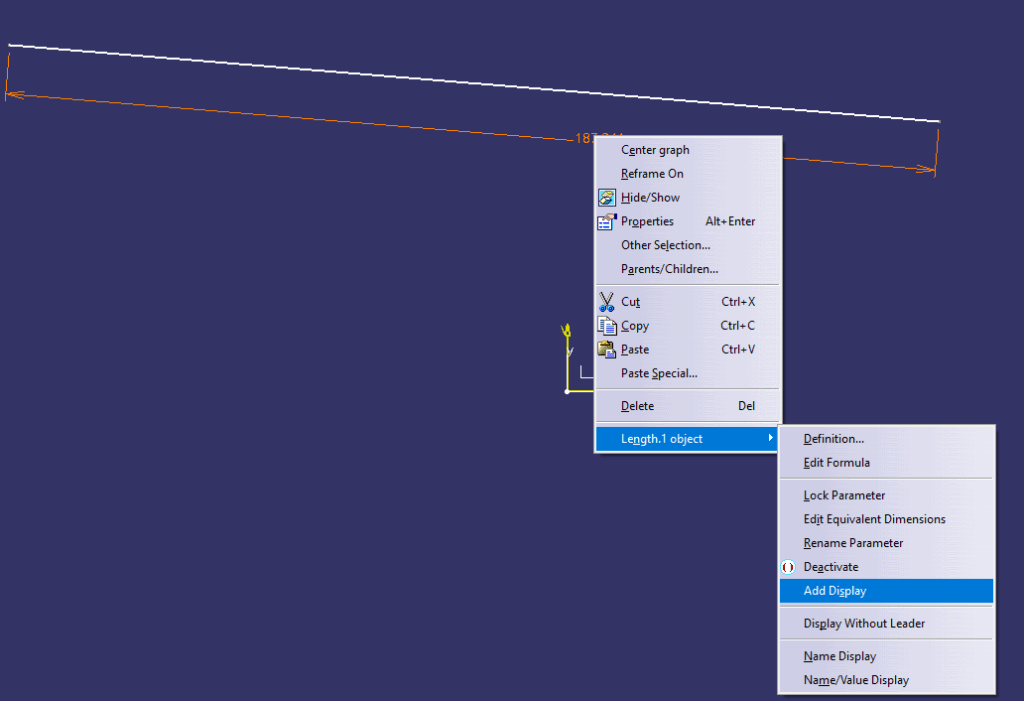 After you exit from the Sketch indeed you will be able to see and edit them. Of course, you can go back to the Sketch and Remove display for this dimension. On the other hand, you can just unable that option in the settings.
See more in the video below.