Copy with link CATIA macro
Copy with link CATIA macro
Organize your work and be faster up to 10% with this copy with link CATIA macro!!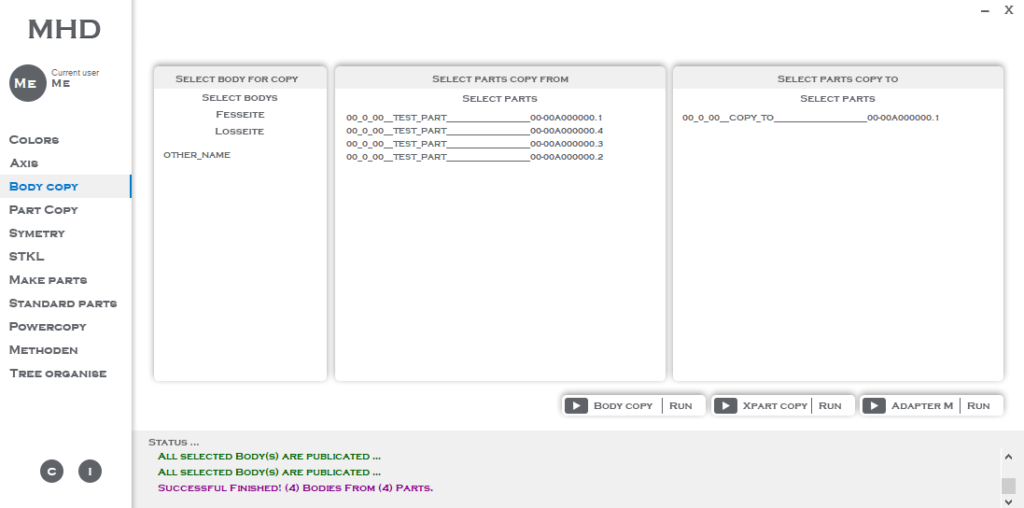 So this is a demonstration of copy with link CATIA macro from more instances of the same part. First of all with this macro you can copy more bodies from one instance. Also, it is not important if its body is published or not, because this macro will do it for you.
The best option for this macro is that you have defined a part tree structure for the main part and main structure tree for the test part, but it can work without it also. In contrast to these macros, a good practice is that you define basic structures for all models. For this act, you can also use a macro. 
This CATIA macro is the perfect solution if you want to organize your work or you work on big models. Finally, this macro is very fast and can save a lot of your time on projects. 
So if you are interested in this macro please contact me.
Check my YouTube channel for more cool videos CATIA Tutorials or section on this site for free macros.